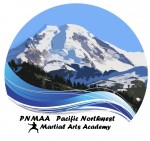 PAYMENTS & REGISTRATION
PNMAA offers class punch cards for purchase.  See our Pricing tab for more information.  Note:  one punch card per student; non-transferrable, and non-refundable.  There is a 60 day expiration date for 4 class punch cards.
A non-refundable registration fee is due upon enrollment into any program or class. The price is $35 per individual or $50 per family (immediate family members only, not extended family). Note: This is only for PNMAA — any fees (registration fees, tuition, open gym, birthday parties, etc.) associated with Ground Zero Gymnastics are separate from PNMAA.
The registration fee is good for one full year from the date of initial enrollment. If a student is enrolled continuously (i.e., month after month) in a PNMAA program after one year, the registration fee will be waived.  However, if a student lapses enrollment after the year period, the registration fee must be paid again upon re-enrollment.
All fees are non-refundable.
There is a $55 NSF charge for every returned check.
All tuition prices include Washington State Sales Tax.
We accept cash and check payments.
PROGRAMS
Programs, classes, dates, times, costs, etc., are always subject to change.  We are always evolving and trying to meet our customer's needs the best we can but we will do our best to inform paying participants of any changes.
More programs may be added, changed or deleted in the future at the discretion of PNMAA's management.
Adding classes not on the schedule is a possibility if there is a guaranteed 4 student minimum.  Call PNMAA for further details.
MAKE-UP CLASSES
Once you have purchased a punch card, you will have 60 days from the time of purchase to attend and use what you have purchased.
If you miss a class and your punch card is still active, simply attend the next class offered.  We understand that life happens which is why we have adopted the more flexible punch card program versus monthly tuition.
There are no refunds for classes not used prior to the punch card expiration date.
DROP-OFF AND PICK-UP
A parent or guardian must be present at PNMAA when dropping off their child/children if he/she/they are under 18 years of age for class(es) and/or Workshops or Private Lessons.
A parent or guardian must be present at PNMAA when picking up their child/children if he/she/they are under 18 years of age from class(es) and/or Workshops or Private Lessons.
Children under 18 years old must be dropped off no earlier than 10 minutes before class and picked up no later than 10 minutes after class.
Parental supervision of children is required at all times if they are not participating in classes, it is not yet time for class if they are registered, and when classes conclude. The same policy exists for Workshop or Private Lesson participants as well.
WHAT TO WEAR
For external style martial arts (Wushu Belt Classes), Taiji, Qigong & Self-Defense Basics, all students can choose to wear proper-fitting martial arts shoes.
For the classes listed above, it is suggested that participants wear loose-fitting and comfortable garments such as sweat pants, shorts, yoga pants, T-shirts, etc. Please no clothing with buckles, snaps, or zippers, and definitely no jeans or other tight fitting pants that may split during flexibility.
Students with long hair must have their hair tied back or in a bun–scrunchies or elastic pony tail holders only.
Please no jewelry allowed for any classes, especially rings, necklaces, or earrings.
MISCELLANEOUS
No chewing gum is allowed during PNMAA classes.
PNMAA is a smoke-free zone. No smoking.  We also ask that you do not smoke outside of the building as the smoke will enter into the building every time the door is opened and closed.
Please help keep the PNMAA studio clean! Your help is greatly appreciated.
Private lessons are available for any individual who wants one-on-one instruction!  Please contact an instructor for setting up a time.
Bad weather or electrical outages: We will do our best to inform families if there are electrical outages, other emergencies or if we have to close due to bad weather conditions (remember snow?).  Usually if the Mount Vernon School District issues a Snow Day, PNMAA will most likely honor this as well.  We encourage parents and participants to call or text to make sure and to remember that safety is important!
FAMILY MEMBER OBSERVATION – PHASE 4 ONLY
Observers are welcome but must remain in the viewing area.
Please remain quiet and please keep other siblings seated and quiet while viewing class.
Please do not talk to your child while they are participating in class.
If you would like to talk to your child's instructor and there is not enough time in between classes, please feel free to contact them via email, text or phone call. Every attempt will be made to respond as quickly as possible.
WUSHU BELT PROGRAM
PNMAA has Wushu Belt Program for those more advanced students who have shown they are ready to progress to the next level.  Students must have instructor approval to be in these classes and must be willing to participate in the "Giving Back" portion of the Wushu Belt Program.
A portion of the Wushu Belt Program is on this website.  As the student tests and moves up to the next level, their next level requirements will be provided at that time (much like unlocking a new video game level).
SPECIAL EVENTS
Students are encouraged to participate in community events representing PNMAA such as parades, PNMAA student demonstrations, and even outdoor practices (such as the Waterfront area). Information about events will be provided when the time is appropriate.
Martial arts students will be encouraged to attend local martial arts competitions either as competitors or observers.